You edit your new CD and you played on some concerts due to this. We organized one concert for you too. Have you enjoyed it? Your opinion on this gig? There were more than 90% of skinheads, am I right?
Well, this gig was very good. I tried to use the secong singer because I had fear about my own voice, but it was not lucky choice. I wont do it anymore. I enjoyed playing very well. I did not and dont have any problems with skinheads. I dont like when they start beating the others and when they are shouting "heil". If not, they are ok for me!  

Which concert of Orlik was the best and full of memories for you? And what about nowadays concert?   
There were not many nowadays concerts yet. Maybe just one in Vopice club – the baptism of new CD. And from the Orlik era...hard to say which one was the best. I cant remember many moments :-)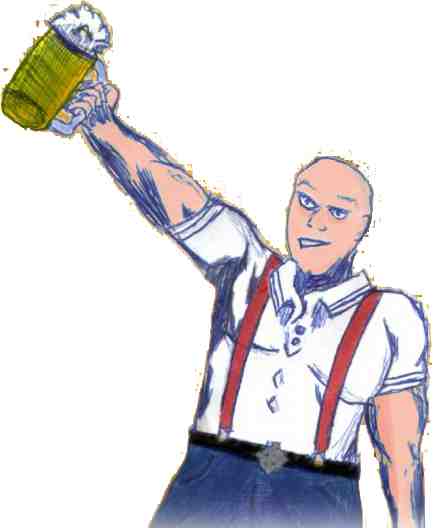 Petr Hosek from Plexis band is your good mate. Do you remember him like a orthodox skinhead? What can you tell us about 90´s?
Hosek is my friend more than 25 years. I remember his "skinheadism" very bad because I was in the army that time. The old times? Good times, but not very professionalist. I like the year ´88 !


What can you tell us about the Orlik times, about the concerts? Were skinheads different than nowadays?
Orlík and its concerts were excellent untill skinheads start to be aggressive and fascists! It was the first time in Delta club in Prague. It was terrible with all this heiling etc. I hated it and I decided leave the band because of this. I dont have time for monitoring skinheads today, but I think, thanks to our concert which you organized, that the skinhead culture found the right (non-fascist) way. Pity, that it was not the same in 1991! :-(


Would you like to regard anything to anybody anywhere?  

Uff. Ok, to all politicians: move your ass! Take away with your parties and your greedy! Fuck off!
Nice regards to all who were on the concert. Cheers! Baude